The SEO Copywriting Checklist
The SEO Copywriting Checklist was originally published on BruceClay.com, home of expert search engine optimization tips.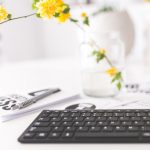 You want your site to work smarter for you.
You know that SEO (search engine optimization) is what you do to get your blog or site to show up when your audience uses Google to find you.
You might be doing your own SEO. Or you may be a copywriter looking to boost your content with a competitive advantage of higher search rankings, better click-through rates and improved like- and share-ability.
Get started with SEO for copywriting using a standard series of steps to optimize your content, as we call it in the SEO biz.
See the SEO copywriting checklist we use at SEO agency Bruce Clay, Inc.
[Read More …]
Source: SEO News